So I've been asked to draw on a skateboard as part of
Mambo's exhibition this year at the
I can't wait to get my hands on some coloured permanent markers!
Here's a piece that I did on a friends surf board not that long ago...
Will keep you posted on the progress of the skate board!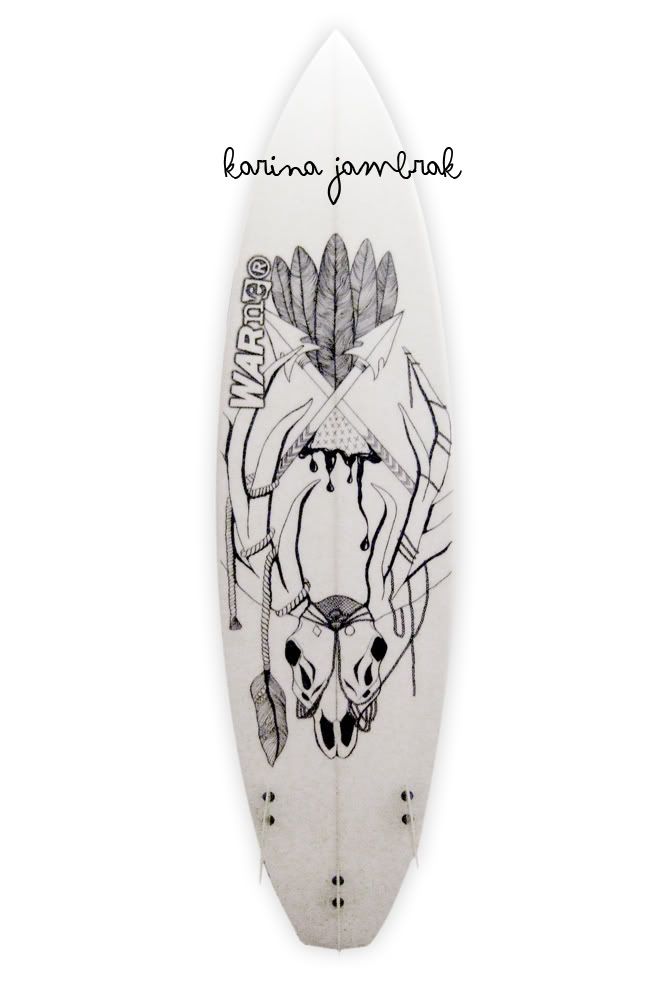 This is my own illustration. Please do not use without permission. Thanks!