"Little handpainted people, left in London to fend for themselves"
These photographs are part of a "Tiny Street Art Project" by
Slinkachu
Tiny model people are made and placed in different circumstances on the streets of London.
Their attention to detail and idea of playing with scale and composition is so clever!
These are a few of my favourites but there are so many more...
make sure you check them out on their

blog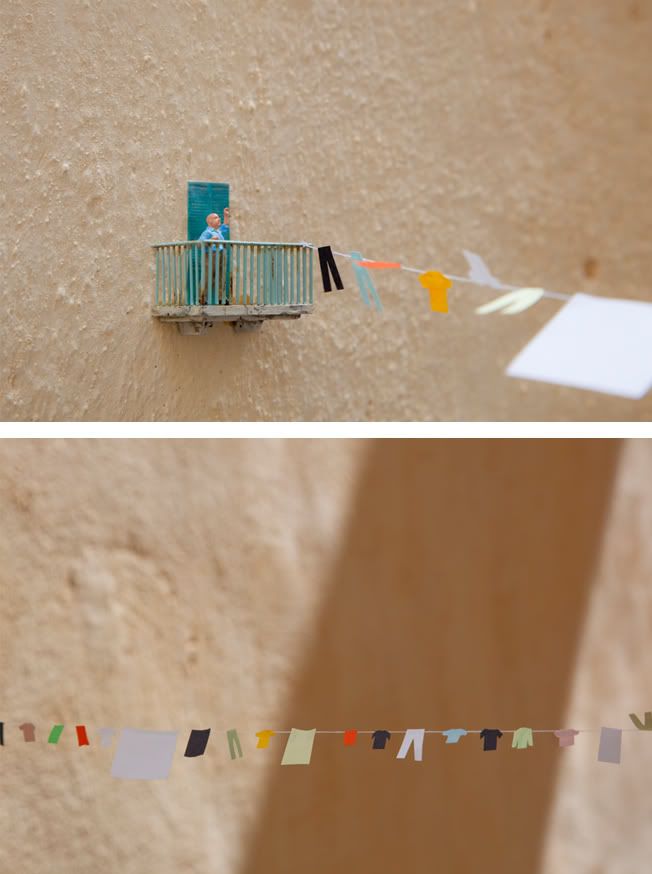 Line
Manhole Swimming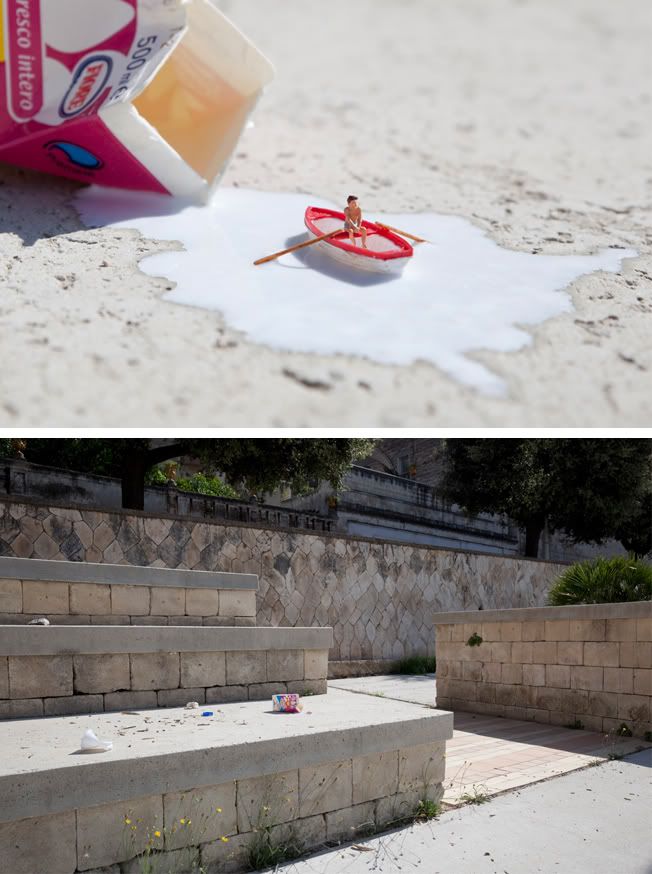 Spilt Milk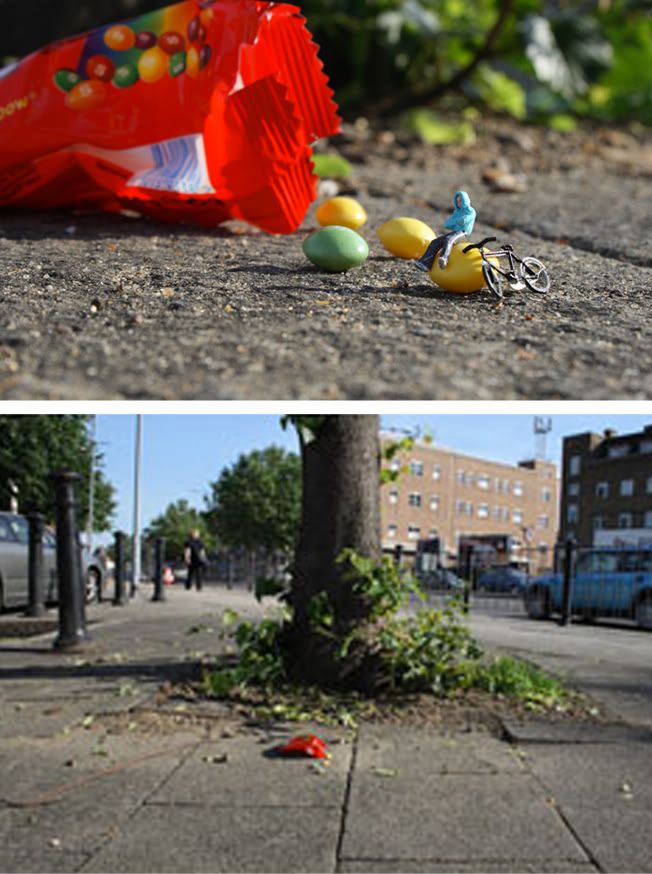 The Unwanted Ones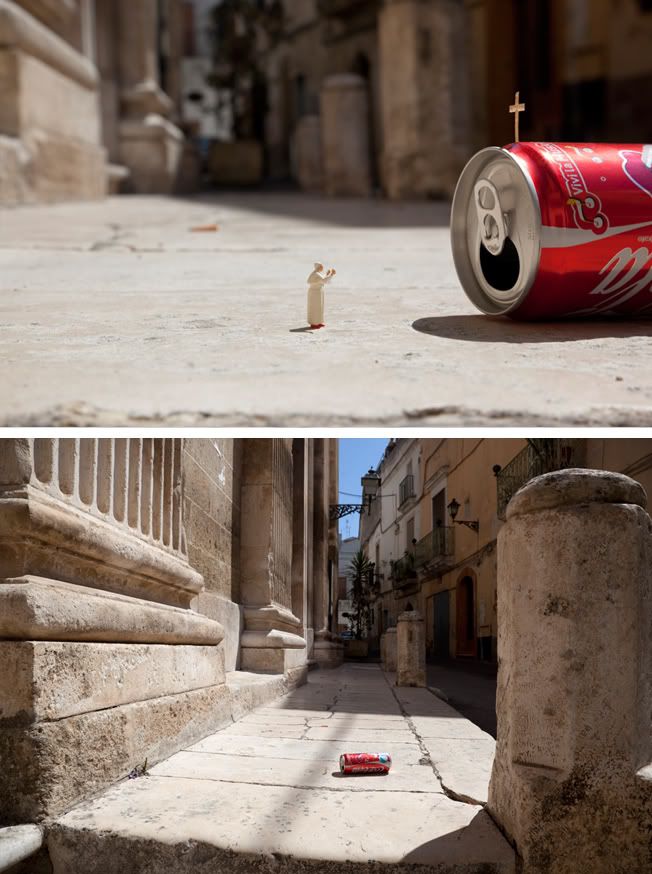 Glory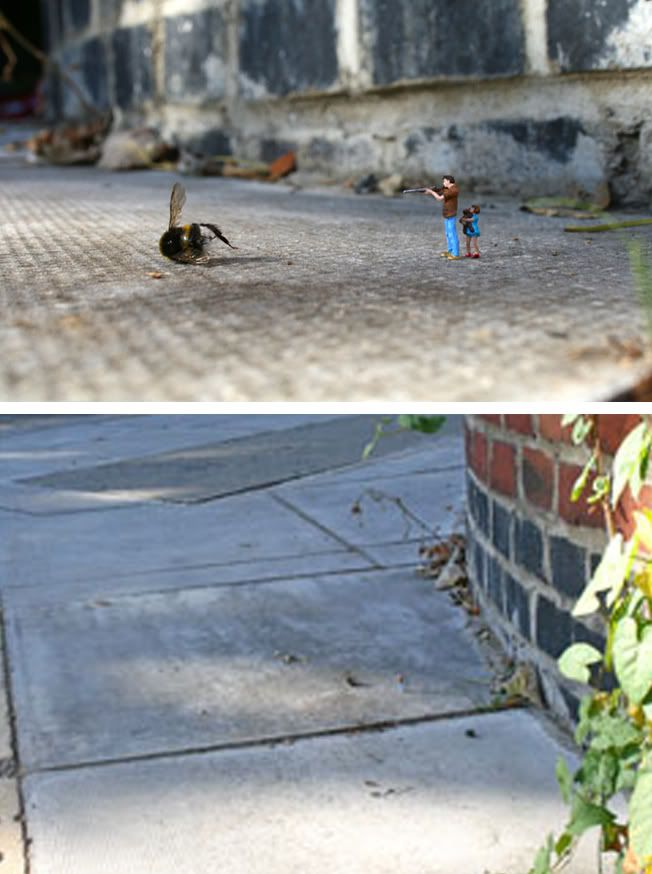 They're Not Pets, Susan